Data Recovery in Switzerland
Data recovery from the specialist. MPDDatenrettung provides a great service for hard drive recovery and data recovery of all media and operating systems.
The restoration of data may be performed both via the software and the hardware. However, the presence of a recovery specialist is needed for both methods. Free advice for data recovery Please select +41 (0) 71 565 50 05!
Logical damage Hard Drive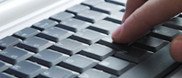 In logical damage your hard drive will be handled quickly and professionally in our clean room.
Sectors of your hard drive will be made??. After the production of defective sectors, all sectors are read separately, and your data will be copied.
Physical damage Hard Drive

When physical damage to the disk, we first need to determine what exactly was damaged.
If that is clear, will follow a manipulation process in which damaged parts are replaced by identical.
"The action was carried out professionally, all user data could be restored, the agreed timetable could be met. I would like to take this opportunity to thank you for the simple and quick support and for expert advice."