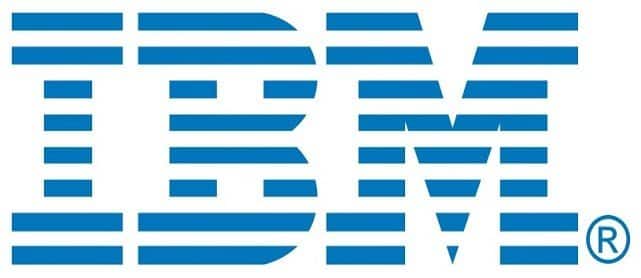 IBM Datarecovery
IBM (The International Business Machines Corporation), was founded in 1911 originally as the Computing Tabulating Recording Company, or CTR. In 1924, International Business Machines was adopted. A common nickname for the company as well is Big Blue, as they are known for using the color blue in their packaging, logo and most products.
The company originally produced products such as the dial recorder, the computing scale, and a time clock to record an employee's work hours on paper. In 1914, after the employment of Thomas J. Watson Sr., the company began to focus on solutions for large business as opposed to a small office. Revenue more than doubled, and Watson became president of the company. In 1937 IBM became the primary provider of business solutions to the U.S. Government; their equipment allowing them to process extraordinary amounts of data. The first "self-learning" program ever (a computer that would play checkers and learn from its own experience) was programmed by IBM in 1956, giving the first example of the concept of artificial intelligence. This was the same year that IBM introduced the Hard Disk Drive. A landmark in 1960; they created and began improving upon the first floppy disks. In 1961 they developed a reservation system for American Airlines called SABRE, and only 2 years later assisted NASA track the orbital flight of the Mercury Astronauts. They continued to stay in the game of space exploration, including the 1969 mission to put a man on the moon.
Their first computer systems were announced in 1964, and 10 years later the laser scanning barcode reader you see today in stores was introduced. While the company experienced heavy losses in the 90's after selling Lexmark, by 2002 they were rebuilt again thanks to company's close discussions with its 50,000 employees. In 2005, their personal computer business was sold to Lenovo, and they began concentrating on data-encryption. Their love of A.I.'s never ceased though, and they gained worldwide recognition for Watson, an artificial intelligence program presented on Jeopardy! (It won against champions Brad Rutter and Ken Jennings). They have since created partnership with Apple Inc. and Twitter, for further use of the Watson program.
It's readily apparent that IBM's inventions and innovations changed the world of computers.
IBM Servers and Thinkpad Products we work with include, but are not limited to:
IBM eServer xSeries
IBM eServer Storage Series
IBM eServer BladeCenter Series
IBM Linux OpenPower Series
IBM Linux pSeries
IBM Linux iSeries
IBM Linux Cluster 1350
IBM Linux zSeries
IBM Desktop ThinkCentre A & M Series
IBM ThinkPad X, R, T & G series
IBM XIV
IBM SONAS
IBM Storwize Series
IBM Flex Systems
IBM Cisco Series
IBM FlashSystem 840 & V840
IBM Ultrastar Series
IBM Deskstar Series
IBM Travelstar Series