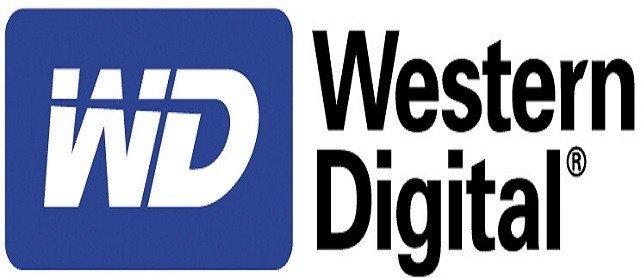 Western Digital(WD) Data Recovery
Western Digital is one of the world's leaders in data storage technology. From internal laptop and desktop hard drives and Solid State drives to external, portable, RAID and Cloud systems, WD offers an ever-expanding array of data storage devices. The best-selling My Book series of external hard drives offers additional storage and backup capabilities for your home desktop computer. My Passport external hard drives allow users to transport their data anywhere they go with simple, easy to use plug-and-play technology. Western Digital's newest offering, the My Cloud line, not only enables users to back up their information, but also allows remote access via desktop, laptop computers, tablets, and smart phones.
Western Digital Products we work with include, but are not limited to:
• WD Caviar Black, Blue, Green & Red
• WD Desktop Blue, Green, Black, Red (for RAID systems), VelociRaptor (for Workstations) & Purple (for Surveillance systems)
• WD Mobile Blue, Green, Black, Black² (Dual drive SSD + HDD) & Red (for RAID systems)
• WD NAS Red, Se & Re
• My Book, My Book Elements, My Book Essentials, My Book for Mac, My Book Studio, My Book Thunderbolt Duo & My Book VelociRaptor Duo, My Book Live & Live Duo, My Book AV & AV-TV
• My Passport Elements Portable, My Passport Ultra, My Passport Slim, My Passport for Mac, My Passport Studio, My Passport Air, My Passport Pro, My Passport Enterprise, My Passport AV-TV
• My Cloud, My Cloud Mirror, My Cloud EX2 & EX4
We repair all Western Digital (WD) hard disks.
We repair all Western Digital (WD) hard disks:
WD Caviar Black, Blue, Green & Red
WD Desktop Blue, Green, Black, Red (for RAID systems), VelociRaptor (for Workstations) & Purple (for
Surveillance systems)
WD Mobile Blue, Green, Black, Black² (Dual drive SSD + HDD) & Red (for RAID systems)
WD NAS Red, Se & Re
My Book, My Book Elements, My Book Essentials, My Book for Mac, My Book Studio, My Book Thunderbolt
Duo & My Book VelociRaptor Duo, My Book Live & Live Duo, My Book AV & AV-TV
My Passport Elements Portable, My Passport Ultra, My Passport Slim, My Passport for Mac, My Passport
Studio, My Passport Air, My Passport Pro, My Passport Enterprise, My Passport AV-TV
My Cloud, My Cloud Mirror, My Cloud EX2 & EX4
Brands

Caviar
Expert
Passport
Protege
Raptor
Scorpio
Caviar SE

Caviar SE16
VelociRaptor
Scorpio Blue
Caviar GP
RE2-GP
AV-GP
RE

AV
RE2
RE3
Caviar SE32
Caviar Blue
Caviar Green
Caviar Black

repair LAPTOP/NOTEBOOK Harddisks

WD1000BEAE
WD1000BEAS
WD1000BEVE
WD1000BEVS
WD1000UE
WD1000VE
WD1200BEAE
WD1200BEAS
WD1200BEKT
WD1200BEVE
WD1200BEVS
WD1200BJKT
WD1200UE
WD1200VE
WD1600BEAE
WD1600BEAS
WD1600BEKT

WD1600BEVE
WD1600BEVS
WD1600BJKT
WD2000BEAS
WD2000BEVS
WD2500BEAE
WD2500BEAS
WD2500BEKT
WD2500BEVE
WD2500BEVS
WD2500BJKT
WD3200BEKT
WD3200BEVT
WD3200BEVT
WD3200BJKT
WD400BEAE
WD400BEAS

WD400BEVE
WD400BEVS
WD400UE
WD400VE
WD600BEAE
WD600BEAS
WD600BEVE
WD600BEVS
WD600UE
WD600VE
WD800BEAE
WD800BEAS
WD800BEKT
WD800BEVE
WD800BEVS
WD800BJKT
WD800UE
WD800VE

repair PC Harddisks SATA/IDE

WD3200AAJS
WD3000JS
WD3000AAJS
WD2500KS
WD2500AAKS
WD2500AABS
WD2500JS
WD2500AAJS
WD2000KS
WD2000JS
WD1600JS
WD1600AAJS
WD1600AAKS
WD1600AABS
WD1200JS
WD12OOJD
WD12OOJB
WD1200AABS
WD800AABS
WD7500AYYS
WD5000YS
WD5000ABYS
WD4000YR
WD4000YS
WD4000ABYS
WD4001ABYS
WD3200SD
WD3200SB
WD3200YS
WD2500SD
WD2500SB
WD2500YD
WD1600SD
WD1600SB
WD1600YD
WD1200SD
WD1200SB
WD5000AAKB

WD5000AAJB
WD4000KD
WD4000AAKB
WD4000AAJB
WD3200JB
WD3200JD
WD3200AAKB
WD3200AAJB
WD3000JB
WD3000JD
WD2500JB
WD2500JD
WD2500AAKB
WD2500AAJB
WD2500PB
WD2000JB
WD2000JD
WD2000PB
WD1800JB
WD1600JB
WD1600JD
WD1200JB
WD1200PB
WD1200JD
WD1000JB
WD800JB
WD800JD
WD600JB
WD400JB
WD400JD
WD3200BD
WD3200AABB
WD3200BB
WD3000BB
WD2500BB
WD2500LB
WD2500AABB
WD2000BD

WD2000BB
WD2000LB
WD10000CSRTL
WD10000LSRTL
WD1001FALS
WD10EACS
WD10EAVS
WD7501AALS
WD7500AACS
WD7500AAKS
WD6400AAKS
WD6401AALS
WD5001AALS
WD5000AACS
WD5000AVJB
WD4000AVJB
WD3200AVJB
WD2500AVJB
WD1600AVJB
WD1600AVBB
WD1200AVJB
WD1200AVBB
WD800AVJB
WD800AVBB
WD5000KS
WD5000AAKS
WD5000JS
WD5000AAJS
WD4000KS
WD4000AAKS
WD4000JS
WD4000AAJS
WD3200KS
WD3200AAKS
WD3200AABS
WD3200JS
WD5000JB
WD4000JB
WD1600AAJB

Repair WDC hard disk 

WD1600AB
WD1600AB
WD1200AB
WD1000AB
WD800AB
WD800EB
WD600AB
WD600EB
WD400AB
WD400EB
WD300AB

WD300EB
WD200AB
WD200EB
WD100AB
WD100EB
WD1800BB
WD1750BB
WD1600AABB
WD1600BB
WD1200BB
WD1200LB

WD1000BB
WD800BB
WD800LB
WD800PB
WD600BB
WD400BB
WD400LB
WD300BB
WD200BB
WD100BB

Repair all WD All models

WD100
WD200
WD300
WD400
WD600

WD800
WD1000
WD1200
WD1600
WD2000

WD2500
WD3200
WD4000
WD5000
WD6400
WD7500

WD Raptor

WD360ADFD
WD360GD
WD740GD
WD740ADFD
WD1500ADFD

WD1500AHFD
WD1500BLFS
WD1500HLFS
WD3000BLFS
WD3000GLFS

WD3000HLFS
WD800GD
WD800ADFD
WD1600ADFS
WD1600HLFS

ROM models

WDC-ROM SN# XYZ—-
WDC ROM MODEL-HAWK—-
WDC ROM MODEL-MAMMOTH—-
WDC ROM MODEL-SABRE—-
WDC ROM MODEL-STARLING—-
WDC ROM MODEL-SCORPIO—-
WDC ROM MODEL-BUCCANEER—-
WDC ROM MODEL-ORION—-
WDC ROM MODEL-AQUARIUS—-
WDC ROM MODEL-UNICORN—-
WDC ROM MODEL-ZEUS—-
WDC ROM MODEL-RAIDER—-

WDC ROM MODEL-SEQUOIA—-
WDC ROM MODEL-JUPITER—-
WDC ROM MODEL-ARIES—-
WDC ROM MODEL-TORNADO—-
WDC ROM MODEL-HAWK2—-
WDC ROM MODEL-MCKINLEY—-
WDC ROM MODEL-LYNX—-
WDC ROM MODEL-LEO—-
WDC ROM MODEL-DENALI—-
WDC ROM MODEL-DANU—-
WDC ROM MODEL-VIKING—-
WDC ROM MODEL-MERCURY—-

WDC ROM MODEL-GEMINI—-
WDC ROM MODEL-SPIDER—-
WDC ROM MODEL-HULK—-
WDC ROM MODEL-MARS—-
WDC ROM MODEL-PINNACLE—-
WDC ROM MODEL-NEMO—-
WDC ROM MODEL-TROY—-
WDC ROM MODEL-KERMIT—-
WDC ROM MODEL-YUKON—-
WDC ROM MODEL-SATURN—-
WDC ROM MODEL-CYPRESS—-
WDC ROM MODEL-GEKKO—-
WDC ROM MODEL-SPARTA—-

models mit Part Numbers

WD15EVDS-63V9B0
WD15EADS-00P8B0
WD20EADS-00P8B0
WD10EARS-00Y5B1
WD15EARS-00Y5B1
WD20EARS-00Y5B1
WD20EADS-00R6B0
WD15EADS-00H7B0
WD20EADS-00S2B0
WD15EADS-00S2B0
WD20EADS-14R6B0
WD15EADS-00R6B0
WD20EADS-32R6B0
WD10EADS-00L5B1
WD10EADS-00M2B0
WD7500AADS-00M2B0
WD10EAVS-00M4B0
WD10EAVS-22D7B0
WD10EADS-65L5B1
WD10EADS-65M2B0
WD3201ABYS-01B9A0
WD10EADS-00P8B0
WD10EADS-63M5B0
WD20EVDS-63T3B0
WD20EARS-00MVWB0
WD20EARS-00J2GB0
WD15EARS-00Z5B1
WD5000AADS-00S9B0
WD5000AADS-00L4B1
WD10EARS-00Z5B1
WD20EARS-00Z5B1
WD10EAVS-00D7B0
WD10EAVS-00D7B1
WD5000AAKS-00M9A0
WD5000AAKS-00D2B0
WD5000AAKS-00V1A0
WD5000AAKS-65V0A0
WD5000AAKS-00H2B0
WD10EALS-00Z8A0
WD5000AAKS-40TMA0
WD5000AAKS-65A7B0
WD5000AAKS-65A7B2
WD5000AAKS-00A7B2
WD5000AAKS-00A7B0
WD5000AAKS-75A7B0
WD5000AAKS-75A7B2
WD5000AAKS-22TMA0
WD5000AAKB-00H8A0
WD10EACS-14ZJB0
WD10EACS-22D6B0
WD10EACS-00C7B0
WD10EACS-00D6B0
WD7500AACS-00D6B0
WD10EACS-65ZJB0
WD10EACS-65D6B0
WD10EACS-00D6B1
WD10EACS-00ZJB0
WD10EARS-00S8B1
WD7500AACS-00ZJB0
WD10EACS-32ZJB0
WD15EARS-00S8B1
WD20EARS-00S8B1
WD10EACS-32ZJB0
WD10EVCS-63E0B0
WD1001FALS-00J7B1
WD1002FBYS-18A6B0
WD10EADS-00M2B1
WD5000AVVS-63M8B0
WD3200AVVS-63L2B0
WD10EVDS-63N5B1
WD10EVVS-63E1B1
WD7500AVVS-63E1B1
WD6400AVVS-63H0B1
WD5000AVVS-63H0B1
WD10EVCS-63E0B1
WD7500AVCS-63E0B1
WD6400AVCS-63H1B1
WD5000AVCS-63H1B1
WD1000FYPS-01ZKB0
WD7501AYPS-01ZKB0
WD10EVVS-63M5B0
WD1000FYPS-01ZK80
WD7500AVCS-63ZLB0
WD10EVCS-63ZLB0
WD1001FALS-00J7B0
WD7501AALS-00J7B0
WD6401AALS-003B20
WD6401AALS-00E8B0
WD7501AALS-00E8B0
WD1001FALS-00E8B0
WD1500HLFS-01G6U0
WD3000BLFS-01YBU0
WD3000GLFS-01F8U0
WD5000AAJS-57YFA2
WD5000AAJS-57TKA0
WD5000AACS-00G8B0
WD6400AACS-00G8B0
WD5000AACS-00G8B1
WD6400AACS-00G8B1
WD5000AACS-07G8B0
WD10FYPS
WD5000AVVS
WD5000AVJS
WD5000AVJS-63YJA0
WD2500AVJS-63WDA0
WD3200AVJS-63WDA0
WD5000AVVS-63ZWB0
WD3200AVJS-63B6A0
WD5000AACS-00ZUB0
WD4000AAKS-00YGAO
WD1000BEVS-00LAT0
WD1000BEVS-22LAT0
WD2500AAJS-22VWA0
WD5000AAVS-00ZTB0
WD5000AACS-00ZUB
WD5000AAVS-32ZTB0
WD5000AAVS-00G9B0
WD2002FYPS-01U1B0
WD1600BEVT-00A23T0
WD1600BEVT-00A23T0
WD2500BEVT-22A23T0
WD3200BEVT-22A23T0
WD5000BEVT-00A03T0
WD3200BEVT-00A03T0
WD5000BEVT-11A03T0
WD3200BEVT-11A03T0
WD5000BEVT-00A0RT0
WD3200BEVT-00A0RT0
WD6400BEVT-00A0RT0
WD5000BEVT-22A0RT0
WD5000BEVT-75A0RT0
WD5000BPVT-00HXZT1
WD7500KEVT-00A28T0
WD3200BEKT-00KA9T0
WD3200BEKT-00F3T0
WD2500BEKT-00F3T0
WD1600BEKT-00F3T0
WD2500BEKT-60F3T0
WD3200BEKT-22F3T0
WD2500BEKT-60F3T1
WD3200BEKT-60F3T1
WD1600BEKT-60F3T1
WD2500BEKT-75F3T0
WD3200BEKT-75F3T0
WD2500BEKT-60V5T1
WD1600BJKT-75F4T0
WD2500BJKT-75F4T0
WD3200BJKT-00F4T0
WD3200BEKT-22F4T0
WD3200BEKT-60V5T1
WD10TEVT-00A28T0
WD10TPVT-00HT5T0
WD5000BEVT-00ZAT0
WD5000BEVT-60ZAT1
WD3200BEVT-00ZAT0
WD5000BEVT-22ZAT0
WD5000BEVT-11ZAT0
WD5000BEVT-60ZAT0
WD5000BEVT-75ZAT0
WD2500BEVS-22VAT0
WD800BEVS-22VAT0
WD1600BEVS-22VAT0
WD1600BEVE-00A0HT0
WD2500BEVE-00A0HT0
WD3200BEVT-00ZCT0
WD1600BEVT-00ZCT0
WD1200BEVT-00ZCT0
WD1600BEVT-75ZCT0
WD1600BEVT-35ZCT1
WD3200BEVT-75ZCT1
WD3200BEVT-22ZCT0
WD2500BEVT-11ZCT0
WD3200BEVT-11ZCT0
WD2500BEVT-60ZCT1
WD1600BEVT-60ZCT1
WD3200BEVT-60ZCT1
WD1600BEVT-35ZCT0
WD3200BEVT-35ZCT0
WD1600BEVT-22ZCT0
WD1600BEVT-75ZCT2
WD2500BEVT-75ZCT2
WD3200BEVT-75ZCT2
WD1600BEVS-22RST0
WD2500BEVS-22RST0
WD1600BEVS-00RST0
WD1200BEVS-00VAT0
WD1600BEVS-00VAT0
WD2500BEVS-00VAT0
WD1000UE-00KVT0
WD1000UE-22KVT0
WD1000VE-00KWT0
WD1000VE-22KWT0
WD1200AB-00DYA0
WD1200AB-22DYA0
WD1200B014
WD1200BB
WD3200AVJS
WD1200BB-00DWA0
WD1200BB-00GUA0
WD1200BB-00GUC0
WD1200BB-00RDA0
WD1200BB-22GUA0
WD1200BB-22GUC0
WD1200BB-55GUA0
WD1200BB-55GUC0
WD1200BB-55RDA0
WD1200BB-88GUC0
WD1200BB-00CAA1
WD1000BB-00CAA1
WD600BB-00CAA1
WD800BB-00CAA1
WD1200BB-16CAA1
WD1000BB-16CAA1
WD600BB-16CAA1
WD800BB-16CAA1
WD400BB-00CAA0
WD400BB-75CAA0
WD800BB-00CAA0
WD800BB-75CAA0
WD1000BB-00CAA0
WD1000BB-75CAA0
WD1200BB-00CAA0
WD1200BB-75CAA0
WD800BB-00DAA3
WD1200BB-00DAA3
WD1600BB-00DAA3
WD2000BB-00DAA3
WD1200BB-22FTA0
WD1600BB-22FTA0
WD2000BB-22FTA0
WD2500BB-22FTA0
WD2500JB-32FUA0
WD400JB-00ETA0
WD800JB-00ETA0
WD1200JB-75CRA0
WD1000JB-00CRA0
WD1200JB-00CRA0
WD600JB-00CRA1
WD800JB-00CRA1
WD1200JB-00CRA1
WD1200JB-75CRA1
WD1600JB-00DUA3
WD800JB-00DUA3
WD1200JB-00DUA3
WD2000JB-00DUA3
WD2000JB-32EVA0
WD1600JB-32EVA0
WD1200JB-32EVA0
WD3200AAJB-22WGA0
WD3200AAKS-00B3A0
WD2500AAKS-00B3A0
WD2500AAKS-22VSA0
WD3200AAJB-00J3A0
WD1600AAJB-00J3A0
WD800AAJS-00B4A0
WD3200AAKS-22B3A0
WD3200AAKS-75B3A0
WD3200AAKS-00L9A0
WD3200AAKS-75L9A0
WD2500AAKS-00C9A0
WD3200AAKS-00C9A0
WD3200AAKS-00G3A0
WD2500AAKS-22B3A0
WD1600AABS-00H4A0
WD1600AAJS-08B4A0
WD3200AAJS-08B4A0
WD2500AAJS-22B4A0
WD3200AAJS-22B4A0
WD1600AAJS-22B4A0
WD3200AAJS-56B4A0
WD1600AAJS-75B4A0
WD2500AAJS-75B4A0
WD1600AAJS-00B4A0
WD3200AAJS-00B4A0
WD1600AAJS-08L7A0
WD1600AAJS-20PK
WD800BB-22FRA0
WD600BB-32CCB0
WD1000BB-32CCB0
WD300BB-32CCB0
WD800BB-32CCB0
WD200BB-75DEA0
WD400BB-75DEA0
WD2500JS-40TGB0
WD3200AAJB-00TYA0
WD2500JS-75NCB1
WD1600JS-75NCB1
WD1600JS-75MHB0
WD2500JS-60MHB5
WD1600JS-60MHB5
WD400BB-23FJA0
WD800BB-23FJA0
WD1000BB-75CHE0
WD1200BBRTL2
WD1200BEAS-22KZT0
WD1200BEVS-00LAT0
WD1200BEVS-22LAT0
WD1200JB
WD1200JB-00EVA0
WD1200JB-00GVA0
WD1200JB-00GVC0
WD1200JB-00REA0
WD1200JB-00DUA0
WD1600JB-00DUA0
WD1800JB-00DUA0
WD1800BB-00DAA0
WD2000JB-00DUA0
WD1200JBRTL2
WD1200JD
WD1200JD-00GBB0
WD1200JD-00HBB0
WD1200JD-00HBC0
WD1200JD-22HBB0
WD1200JDRTL2
WD1200JS-00MHB0
WD1200JS-00MHB1
WD1200JS-60MHB1
WD1200JS-22NCB1
WD1200JS-60NCB1
WD1200JS-55MHB0
WD1200PB
WD1200SB-01KBA0
WD1200SB-01KBC0
WD1200SD-01KCB0
WD1200SD-01KCC0
WD1200SS-01MLB0
WD1200UE-00KVT0
WD1200UE-22KVT0
WD1200VE-00KWT0
WD1200VE-22KWT0
WD1200YS-01MKB0
WD12OOBB
WD12OOJB
WD12OOJD
WD1500ADFD-00NLR0
WD1500ADFD-00NLR1
WD1500ADFD-00NLR1
WD1500AHFD-00RAR1
WD1600ADFD-60NLR1
WD1600B011
WD1600B012
WD1600B014
WD1600B015
WD1600BB
WD1600BB-00DWA0
WD2500BB-00FTA0
WD1600BB-00FTA0
WD1200BB-00FTA0
WD1600BB-00GUA0
WD1600BB-00GUC0
WD1600BB-00RDA0
WD1600BB-22GUA0
WD1600BB-22GUC0
WD1600BB-55GUA0
WD1600BB-55GUC0
WD1600BB-55RDA0
WD1600BB-56GUC0
WD1600BB-58GUC0
WD1600BBRTL2
WD1600BS-55RPB1
WD1600CS32-BP

WD1600JB
WD1600JB-00GVA0
WD1600JB-00GVC0
WD1600JB-00REA0
WD1600JB-22GVA0
WD1600JB-22GVC0
WD1600JB-40GVC0
WD1600JB-55GVC0
WD1600JB-55REA0
WD1600JB-63REA0
WD1600JB-98GVA0
WD1600JB-98GVC0
WD1600JD-00GBB0
WD1600JD-00HBB0
WD1600JD-00HBC0
WD1600JD-00KLB0
WD1600JD-22HBB0
WD1600JD-22HBC0
WD1600JD-55HBB0
WD1600JD-55HBC0
WD1600JD-56HBC0
WD1600JD-75HBB0
WD1600JD-75HBC0
WD1600JS-00MHB0
WD1600JS-00MHB1
WD1600JS-60MHB1
WD1600JS-00MVB1
WD1600JS-00NCB1
WD1600JS-22MHB0
WD1600JS-22NCB1
WD1600JS-60NCB1
WD1600JS-55MHB0
WD1600JS-55MHB1
WD1600JS-55NCB1
WD1600JS-58MHB1
WD1600JS-60MHB1
WD1600JS-98MHB0
WD1600KS-00MJB0
WD1600KS-00MJB1
WD1600LB-55EDA0
WD1600PD-00FZB1
WD1600SB-01KBC0
WD1600SB-01RFA0
WD1600SD-01KCB0
WD1600SD-01KCC0
WD1600SS-01MLB0
WD1600UP32-BP
WD1600YD-01NVB1
WD1600YS-01MKB0
WD1600YS-01SHB0
WD1600YS-01SHB1
WD16OOJB
WD1600AB-22DYA0
WD2000AB-22DYA0
WD2000BB-00DAA1
WD2000BB-00DWA0
WD2000BB-00GUA0
WD2000BB-00GUC0
WD2000BB-00KEA0
WD2000BB-00RDA0
WD2000BB-14GUA0
WD2000BB-22GUA0
WD2000BB-22GUC0
WD2000BB-55GUA0
WD2000BB-55KEA0
WD2000BB-55RDA0
WD2000BB-58GUC0
WD2000BB-98GUC0
WD2000BD-00KKB0
WD2000JB-00EVA0
WD2500JB-00EVA0
WD1600JB-00EVA0
WD2000JB-00FUA0
WD2000JB-00GVA0
WD2000JB-00GVC0
WD2000JB-00KFA0
WD2000JB-00REA0
WD2000JB-22GVC0
WD2000JB-55GVA0
WD2000JB-55KFA0
WD2000JB-55REA0
WD2000JB-98GVA0
WD2000JD-00GBB0
WD2000JD-00HBB0
WD2000JD-00HBC0
WD2000JD-00KLB0
WD2000JD-22HBB0
WD2000JD-22HBC0
WD2000JD-22KLB0
WD2000JD-55HBB0
WD2000JD-55HBC0
WD2000JS-00MHB0
WD2000JS-00MHB1
WD2000JS-00MVB1
WD2000JS-00NCB1
WD2000JS-00PDB0
WD2000JS-22MHB0
WD2000JS-22NCB1
WD2000JS-60NCB1
WD2000JS-55MHB0
WD2000JS-60MHB1
WD2000JS-55NCB1
WD2000JS-55PDB0
WD2000JS-60PDB0
WD2000JS-58MHB1
WD2000JS-98MHB0
WD2000KS-00MJB0
WD2000SB-01KBA0
WD200BB-00GFA0
WD200BB-00DEA0
WD200BB-22DEA0
WD200BB-60DGA0
WD200BB-32CAA0
WD200EB-00CPF0
WD100EB-00CSF0
WD200EB-00CSF0
WD100EB-00BHF0
WD200JB-00ENA0
WD2500AB-00DYA0
WD2500BB-00GUA0
WD2500BB-00GUC0
WD2500BB-00RDA0
WD2500BB-22DWA0
WD2500BB-22GUA0
WD2500BB-22GUC0
WD2500BB-55GUA0
WD2500BB-55GUC0
WD2500BB-55RDA0
WD2500BB-58GUC0
WD2500BB-98FTA0
WD2500BS-55RPB1
WD2500JB-00FUA0
WD2500JB-00GVA0
WD2500JB-00GVC0
WD2500JB-00KFA0
WD2500JB-00REA0
WD2500JB-22GVA0
WD2500JB-22REA0
WD2500JB-55GVA0
WD2500JB-55REA0
WD2500JB-56GVC0
WD2500JB-57GVC0
WD2500JB-58GVC0
WD2500JB-63REA0
WD2500JB-75GVA0
WD2500JB-98GVC0
WD1200JD-00FYB0
WD2000JD-00FYB0
WD1600JD-00FYB0
WD2500JD-00FYB0
WD2500JD-00GBB0
WD2500JD-00HBB0
WD2500JD-00HBC0
WD2500JD-00KLB0
WD2500JD-19HBC0
WD2500JD-22GBB0
WD2500JD-22HBB0
WD2500JD-22HBC0
WD2500JD-50FYB0
WD2500JD-50GBB0
WD2500JD-50HBB0
WD2500JD-50HBC0
WD2500JD-55HBB0
WD2500JD-55HBC0
WD2500JD-56HBC0
WD2500JD-57HBC0
WD2500JD-75FYA0
WD2500JD-75FYB0
WD2500JD-75HBB0
WD2500JD-98HBB0
WD2500JS-00MHB0
WD2500JS-00MHB1
WD2500JS-00MVB1
WD2500JS-00NCB1
WD2500JS-00SGB0
WD1600JS-00SGB0
WD2500JS-22MHB0
WD2500JS-22NCB1
WD2500JS-60NCB1
WD2500JS-41MVB1
WD1600JS-41MVB1
WD2500JD-00GBBO
WD1200JD-00GBBO
WD1200JD-22HBBO
WD2500JS-55MHB0
WD2500JS-55MHB1
WD2500JS-55NCB1
WD2500JS-58MHB1
WD2500JS-60MHB1
WD2500JS-60NCB1
WD2500JS-75NCB3
WD2500JS-98MHB0
WD2500KS-00MJB0
WD2500KS-00MJB1
WD2500KS-55MJB0
WD1600PB-55FBA0
WD2500PB-55FBA0
WD2500PD-07FZB0
WD2500SB-01KBA0
WD2500SB-01KBC0
WD2500SB-01RFA0
WD2500SD-01KCB0
WD2500SD-01KCC0
WD2500SS-01MLB0
WD2500YD-01NVB1
WD2500YS-01MKB0
WD2500YS-01SHB0
WD2500YS-01SHB1
WD3000BB-00KEA0
WD3000BB-55KEA0
WD3000JB-00KFA0
WD3000JB-22KFA0
WD3000JD-22KLB0
WD3000JD-55KLB0
WD3000JS-00PDB0
WD3000JS-55PDB0
WD3000JS-60PDB0
WD3000KS-00PFB0
WD3200AAKB-00UAA0
WD3200AAKS-00SBA0
WD3200AAKS-00VYA0
WD3200AAKS-75VYA0
WD3200BB-00KEA0
WD3200BB-55KEA0
WD3200BB-58KEA0
WD3200BD-00KKB0
WD3200BD-55KKB0
WD3200JB-00KFA0
WD3200JB-22KFA0
WD3200JB-55KFA0
WD3200JD-00KLB0
WD3200JD-22KLB0
WD3200JD-55KLB0
WD3200JD-60KLB0
WD3200JS-00PDB0
WD3200JS-55PDB0
WD3200JS-60PDB0
WD3200KS-00PFB0
WD3200AAKS-00PFB0
WD3200SB-01KMA0
WD3200SD-01KNB0
WD3200YS-01PGB0
WD360ADFD-00NLR1
WD360ADFD-00NLR4
WD360GD-00FLA1
WD360GD-00FLA2
WD360GD-00FLC0
WD360GD-00FNA0
WD4000AAJB-00UHA0
WD4000AAKS-00TMA0
WD4000AAKS-00YGA0
WD400BB-00AUA1
WD200BB-00AUA1
WD800BB-00AUA1
WD600BB-00AUA1
WD400BB-32BSAO
WD600BB-32BSAO
WD800BB-32BSA0
WD4000KD-00NAB0
WD4000KD-22NAB0
WD4000KD-55NAB0
WD4000KD-55NSB2
WD4000KD-98NAB0
WD4000KS-00MNB0
WD4000YR-01PLB0
WD4000YS-01MPB0
WD4000YS-09MPB0
WD300BB-00DEA0
WD400BB-00FJA0
WD400BB-00FRA0
WD400BB-00GFA0
WD400BB-22DEA0
WD400BB-60DGA0
WD400BB-00DEA0
WD400BB-00JHA0
WD400BB-00JHC0
WD400BB-00JKA0
WD400BB-00JKC0
WD400BB-08JHC0
WD400BB-22FJA1
WD400BB-22HEA0
WD400BB-22JHA0
WD400BB-22JHC0
WD400BB-23FRA0
WD400BB-23JHA1
WD400BB-23JHC0
WD400BB-32CLB0
WD400BB-55JHA0
WD400BB-55JHC0
WD400BB-55JKA0
WD400BB-55JKC0
WD400BB-60JKA0
WD400BB-60JKC0
WD400BB-75JHA0
WD400BB-75JHC0
WD400BD-00JMA0
WD400BD-00JMC0
WD400BD-00LRA0
WD400BD-00LRA1
WD400BD-00LTA0
WD400BD-08JMC0
WD400BD-08LRA0
WD400BD-55JPA0
WD400BD-55JPC0
WD400BD-55LTA0
WD400BD-60JPA0
WD400BD-60LRA0
WD400BD-60LTA0
WD400BD-75JMA0
WD400BD-75JMC0
WD400BD-75MRA1
WD400BEAS-00KZT0
WD400EB-00CPF0
WD400JB-00ENA0
WD400JB-00JJA0
WD400JB-00JJC0
WD400JB-55JLA0
WD400JD-00HKA0
WD400JD-00JNA0
WD400JD-00JNC0
WD400JD-00LSA0
WD400JD-00LUA0
WD400JD-22LSA0
WD400JD-22MSA1
WD400JD-55JRA0
WD400JD-75HKA1
WD400LB-00DNA0
WD400LB-55DNA0
WD400UE-00HCT0
WD400UE-00KVT0
WD400UE-22HCT0
WD400UE-22KVT0
WD400VE-00HDT0
WD400VE-00KWT0
WD400VE-08HDT0
WD400VE-75HDT0
WD400VE-75HDT1
WD5000AAJB-00UHA0
WD5000AAJS-00TKA0
WD5000AAJS-00YFA0
WD5000AAJS-22YFA0
WD5000AAJS-32YFA0
WD5000AAKB-00UKA0
WD5000AAKB-00YSA0
WD5000AAKS-00TMA0

WD5000AAKS-00YGA0
WD5000AAKS-22YGA0
WD5000AAKS-65TMA0
WD5000AAKS-65YGA0
WD5000AAKS75YGA0
WD5000ABYS-01TNA0
WD2502ABYS-01B7A0
WD2502ABYS-01B7A0
WD3202ABYS-01B7A0
WD5002ABYS-01B1B
WD1002FBYS-01A6B0
WD7502ABYS-01A6B0
WD1002FBYS-01A6B0
WD5000C032-002
WD5000D032-000
WD5000E032

WD5000H1CS-00
WD5000I032-00MNB0
WD5000KS-00MNB0
WD5000KS-60MNB0
wd10000e035-00
WD5000P032
WD5000P032-000
WD5000YS-01MPB0
WD5000YS-09MPB0
WD6400AAVS-00G9B1
WD6400AAVS-00G9B0
WD6400AAKS-22A7B0
WD5000AAKS-22A7B0
WD6400AAKS-00H2B0
WD5000AAKS-00H2B0
WD5000AAKS-75A7B0
WD6400AAKS-00A7B0
WD4000AAKS-00A7B0
WD6400AAKS-00A7B2
WD6400AAKS-75A7B0
WD6400AAKS-75A7B2
WD6400AAKS-22A7B2
WD6400AAKS-65A7B2
WD6400AAKS-65A7B0
WD6400AAKS-07A7B0
WD6400AAKS-08A7B0
WD5001ABYS-01YNA0
WD600AB-00BVA0
WD600BB-00CAA1
WD600BB-00JHA0
WD600BB-75CAA0
WD600BEAS-00KZT0
WD600BEAS-22KZT0
WD600BEVS-00LAT0
WD600BEVS-22LAT0
WD600JB-00CRA1
WD600UE-00HCT0
WD600UE-00KVT0
WD600UE-22HCT0
WD600UE-22KVT0
WD600VE-00HDT0
WD600VE-75HDT0
WD600VE-75HDT1
WD6400AAKS-00A7B0
WD5000AAJS-00A8B0
WD5000AAJS-00A8B2
WD3200AAJS-07RYA0
WD3200AAJS-00RYA0
WD3200AAJS-22RYA0
WD3200AAJS-22L7A0
WD1600AAJS-22L7A0
WD3200AAJS-41VWA0
WD3200AAJS-00VWA0
WD1600AAJS-00L7A0
WD3200AAJS-00L7A0
WD2500AAJS-00L7A0
WD2500AAJS-75VWA0
WD3200AAJS-55RYA0
WD3200AAJS-40VWA0
WD3200AAJS-00M0A0
WD3200AAJS-65M0A0
WD3200AAJS-65B4A0
WD3200AAJS-41VWA1
WD1200AAJS-00VTA0
WD2500AAJS-00VTA0
WD2500AAJS-00RYA0
WD2500AAJS-22RYA0
WD2500AAJS-22VTA0
WD800AAJS-60B4A0
WD1600AAJS-60B4A0
WD5000YS-18MPB1
WD740GD-00FLA0
WD740GD-00FLA1
WD740GD-00FLA2
WD740GD-00FLC0
WD740GD-00FLC2
WD740GD-00FLCO
WD740GD-00NLR1
WD740GD-41FLC2
WD740GD-50FLA1
WD740GD-50FLA2
WD740GD-50FLC0
WD740GD-75FLA1
WD7500AAKS-00RBA0
WD7500AAKS-22RBA0
WD5001AALS-00L3B0
WD5001AALS-00E3A0
WD1001FALS-00E3A0
WD1001FALS-00Y6A0
WD1001FAES-00W7A0
WD2001FASS-00U0B0
WD7501AALS-00E3A0
WD7502AALS-22E3A0
WD1001FALS-00U9B0
WD1002FAEX-00Z3A0
WD6402AAEX-00Z3A0
WD5001AALS-00L3B
WD6401AALS-00J7B1
WD7501AALS-00J7B1
WD1001FALS-00J7B1
WD5001AALS-00L3B2
WD6401AALS-00L3B2
WD10EADS-11M2B1
WD800AAJS-00PSA0
WD1600AAJS-00PSA0
WD1600AAJS-07PSA0
WD1600AAJS-22PSA0
WD1600AAJS-22PSA0
WD800AAJS-00TDA0
WD1600AAJS-75M0A0
WD2500AAJS-75M0A0
WD800AB-22CBA1
WD800ADFD-60NLR1
WD400BB-00DKA0
WD600BB-00DKA0
WD800BB-00DKA0
WD400BB-22DKA0
WD800BB-22DKA0
WD800BB-00FJA0
WD800BB-00FRA0
WD800BB-00HEA0
WD800BB-00JHA0
WD800BB-00JHC0
WD800BB-00JKA0
WD800BB-00JKC0
WD800BB-08JHC0
WD800BB-22FJA1
WD800BB-22JHC0
WD800BB-23JHC0
WD800BB-32DKA0
WD800BB-40JHC0
WD800BB-55JHA0
WD800BB-55JHC0
WD800BB-55JKA0
WD800BB-55JKC0
WD800BB-58JHC0
WD800BB-58JKC0
WD800BB-60JKA0
WD800BB-60JKC0
WD800BB-75FJA1
WD800BB-75JHA0
WD800BD-00JMA0
WD800BD-00JMC0
WD800BD-00LRA0
WD800BD-00LRA1
WD800BD-00MRA1
WD800BD-22JMA0
WD800BD-22JMC0
WD800BD-55JMA0
WD800BD-55JMC0
WD800BD-55JPA0
WD800BD-55JPC0
WD800BD-55LRA0
WD800BD-55LTA0
WD800BD-55LTA1
WD800BD-55MTA1
WD800BD-56LTA0
WD800BD-56LTA1
WD800BEAS-00KZT0
WD800BEVS-00LAT0
WD800BEVS-22LAT0
WD800EB-00DJF0
WD800EB-00JEF0
WD800EB-11DJF0
WD800JB-00FMA0
WD800JB-00JJA0
WD800JB-00JJC0
WD800JB-22JJC0
WD800JB-55JJC0
WD800JB-55JLA0
WD800JB-55JLC0
WD800JD-00HKA0
WD800JD-00JNA0
WD800JD-00JNC0
WD800JD-00JRC0
WD800JD-00LSA1
WD800JD-00MSA1
WD800JD-08LSA0
WD800JD-22JNC0
WD800JD-22LSA0
WD800JD-22MSA1
WD800JD-23JNA1
WD800JD-23LSA0
WD800JD-32LSA0
WD800JD-55JNC0
WD800JD-55JRA0
WD800JD-55JRC0
WD800JD-55LSA0
WD800JD-55LSA1
WD800JD-55LUA0
WD800JD-55LUA1
WD800JD-55MSA1
WD800JD-75MSA3
WD800JD-55MUA1
WD800JD-56LUA0
WD800JD-60JRA0
WD800JD-60JRC0
WD800JD-60LUA0
WD800JD-75JNA0
WD800JD-75JNC0
WD800JD-75LSA0
WD800LB-00DNA0
WD800LB-55DNA0
WD800LB-60DNA1
WD800UE-00HCT0
WD800UE-00KVT0
WD800UE-22HCT0
WD800UE-22KVT0
WD800VE-00HDT0
WD800VE-00KWT0
WD800VE-07HDT0
WD800VE-22KWT0
WD800VE-75HDT0
WD100BB-00AUA1
WD400BB-00JHC0
WD400BD-55MTA1
WD800JB-22ETA0
WD800JD-00LSA0
WD800JD-60LSA0
WD1600JB-00FUA0
WD2000BB-55GUC0
WD2000JB-01EVA0
WD2000JS-00MVB0
WD2500JB-22GVC0
WD2500JB-55GVC0
WD2500KS-22MJB0
WD2500KS-22NDB0
WD3000JD-00KLB0
WD600VE-00KWT0
WD800VE-75HDT0
WD200BB-60CJA0
WD400BB-60CJA0
WD600BB-60CJA0
WD1200BB-60CJA0
WD400BB-71CAA1
WD800BB-60CCB0
WD600BB-60CCB0
WD200EB-11CSF0
WD200EB-32BHF0
WD200BB-75CAA0
WD200BB-32CXA0
WD400BB-32CXA0
WD600BB-32CXA0
WD300BB-60BNA1
WD600BB-60BNA1
WD400BB-55HEA0
WD800BB-55HEA0
WD200AB-00CDB0
WD400AB-00CDB0
WD600AB-00CDB0
WD400BB-23DEA0
WD1200JD-75GBB0
WD600AB-00CBA1
WD800AB-00CBA1
WD1000AB-00CBA1
WD1200AB-00CBA1
WD400BB-75DKA0
WD800BB-75DKA0
WD800BB-53DKA0
WD200AB-00BPA1
WD300AB-00BPA1
WD400AB-00BPA1
WD800BB-88JHC0
WD400BD-08MRA1
WD800BD-08MRA1
WD800JB-00FSA0
WD800JD-60LSA5
WD800PB-00EPA0
WD800BB-88JHA0
WD400BB-75FRA0
WD800BB-75FRA0
WD400BB-75FJA1
WD800BB-75FJA1
WD400AB-32CBA0
WD600AB-32CBA0
WD800AB-32CBA0
WD200EB-11CPF0
WD400EB-11CPF0
WD200BB-75CLB0
WD400BB-75CLB0
WD400BB-00CJA1
WD600BB-00CJA1
WD800BB-00CJA1
WD1200BB-00CJA1
WD300AB-22BVA0
WD600AB-22BVA0
WD200EB-75CSF0
WD200EB-75CPF0
WD200EB-11BHF0
WD200BB-60CVB0
WD200BB-60AUA1
WD200AB-32BVA0
WD400AB-32BVA0
WD600AB-32BVA0
WD1200BB-00HTA0
WD1600BB-00HTA0
WD1500ADFD-00NLR5
WD740ADFD-00NLR5
WD3200AAJB-00WGA0
WD100BB-75AUA1
WD200BB-75AUA1
WD400BB-75AUA1
WD1600AAJS-00WAA0
WD800BD-88LRA0
WD400ZB-00JYA0
WD800JD-22JNA0
WD800JD-75MSA1
WD800JD-40GBB2
WD1600JD-40GBB2
WD2500JD-40GBB2
WD2000BB-98GUA0
WD1200BB-98GUA0
WD2500BB-98GUA0
WD1200JB-00DUA1
WD1600JB-00DUA1
WD2000JB-75DUA0
WD200BB-00CXA0
WD400BB-00CXA0
WD400BB-22HEA1
WD200BB-32AUA1
WD300BB-32AUA1
WD400BB-32AUA1
WD200BB-32CFC0
WD400BB-32CFC0
WD400BB-53AUA1
WD400BB-53CAA0
WD800BB-53CAA1
WD1200BB-53CAA1
WD400EB-11JEF0
WD800EB-11JEF0
WD400EB-42CPF0
WD400EB-71CPF0
WD400JD-22HKA0
WD800JD-22HKA0
WD2000LB-00EDA0
WD1200LB-00EDA0
WD200EB-44BHF0
WD200EB-77BHF0
WD200EB-32CPF0
WD400EB-32CPF0
WD200BB-00CVB0
WD400BB-00CVB0
WD400BB-18CAA0
WD800BB-18CAA0
WD1200BB-18CAA0
WD200BB-18DEA0
WD400BB-18DEA0
WD400BB-22CAA1
WD800BB-22CAA1
WD1200BB-22CAA1
WD400BB-32CAA1
WD800BB-32CAA1
WD1200BB-32CAA1
WD400BB-71CAA1
WD200AB-60BVA0
WD300AB-60BVA0
WD600AB-60BVA0
WD200BB-00CFC0
WD600BB-00CFC0
WD2500JB-34EVA0
WD2000JB-34EVA0
WD1600JB-34EVA0

External hard drives (Firewire Harddisk)

WDA4NC40000N
WDA4NC20000N
WDG1NC5000N
WDG1NC7500N
WDG1NC10000N
WDG1SU5000N
WDG1SU7500N
WDG1SU3200N
WDG1SU2500N
WD2500H032
WD3200H032
WD5000H032
WD7500H032
WDH2U20000
WDH2U10000
WDH2Q20000
WDH2Q10000
WDH1Q3200
WDH1Q5000
WDH1Q7500
WDH1Q10000
WDH1B3200
WDH1B5000
WDH1B7500
WDH1B10000
WDH1CS3200
WDH1CS5000
WDH1CS7500
WDH1CS10000
WDH1U1600
WDH1U3200
WDH1U5000
WDH1U7500
WDH1U10000
WDG2NC20000
WDG2NC15000
WDG2NC10000
WD20000D033
WD15000D033
WD10000D033
WDG1NC10000
WDG1NC7500
WDG1NC5000
WD10000D033
WD7500D033
WD5000D033
WDG2T20000
WDG2T15000
WDG2T10000
WD20000C033
WD15000C033
WD10000C033
WDG2TP20000
WDG2TP15000
WDG2TP10000

WD20000C033-001
WD15000C033-001
WD10000C033-001
WDG1T7500
WDG1T5000
WDG1T2500
WD2500E032
WD5000E032
WD7500E032
WDG1C7500
WDG1C5000
WDG1C4000
WDG1C3200
WDG1C2500
WDG1C1600
WD7500D032
WD5000D032
WD4000D032
WD3200D032
WD2500D032
WD1600D032
WDG1UB7500
WDG1UB5000
WDG1UB4000
WDG1UB3200
WDG1UB2500
WDG1UB1600
WDG1UB800
WD7500C032
WD5000C032
WD4000C032
WD3200C032
WD2500C032
WD1600C032
WD800C032
WD7500C035
WDE1U7500x
WD5000C035
WDE1U5000x
WD4000C035
WDE1U4000x
WD3200C035
WDE1U3200x
WD2500C035
WDE1U2500x
WDE1MS2500
WDE1MS1600
WDE1MS1200
WDE1MS800
WD100A001
WD1200B002
WD1200B002RNN
WD1200B005
WD1200B005RNX
WD1200B05RNN

WD2000B002
WD2000B02RNN
WD2000BBRNN
WD200A001
WD2500B007RNN
WD300A001
WD300A001RNN
WD400B005
WD400B008
WD400B05RNN
WD450A001
WD600A001
WD600A001RNN
WD800B002
WD800B002RNN
WD800B005
WD800B005RNN
WD800B05RNN
WDAD002
WDAD003
WDG1U1600
WDG1U2500
WDG1U3200
WDSC50RCW
WDXB1200BB
WDXB1200JB
WDXB1600JB
WDXB2000JB
WDXB2500JB
WDXB3200JB
WDXC1200BB
WDXC1200JB
WDXC2000BB
WDXC2500JB
WDXE2500JB
WDXE3200JB
WDXF1600JB
WDXF2000JB
WDXF2500JB
WDXF3200JB
WDXU1200BB
WDXU1600BB
WDXU800BB
WDXUB1200JB
WDXUB1600JB
WDXUB2000JB
WDXUB2500JB
WDXUB800BB
WDXUB800JB
WDXUL1200BB
WDXUL1600BB
WDXUL2000BB
WDXUL2500BB
WDXUL800BB