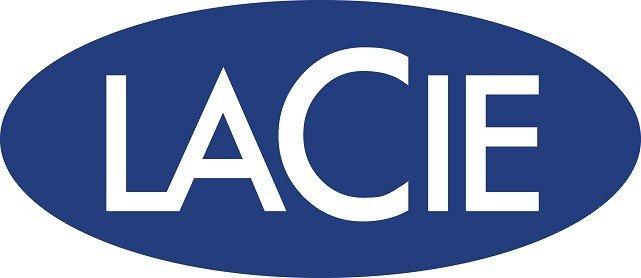 LaCie Datarecovery
LaCie began its life as 2 storage companies in 1989; as Electronique d2 in Paris, France and as La Cie in 1987 in Portland, Oregon.
In the U.S., La Cie was founded on the principles that product differentiation would create a profit. The founder's objective was to create premier products and make the company stand out through industrial design and value added software. In 1990 La Cie was acquired by a subsidiary of Quantum. Early in the company's life they had focused their businesses on IT storage solutions based on the SCSI interface. (SCSI was later adopted by Apple Computer as its main peripheral interface.) As a subsidiary of Quantum, La Cie was licensed as the exclusive manufacturer of Apple-branded external SCSI hard drives with Quantum HDDs inside.
In 1995, Electronique d2 purchased La Cie. ED2 was eventually phased out by 1998, and decided to adopt "LaCie" as the name for the brand worldwide. In 2014, Seagate purchased the company for $186 million. Now LaCie creates the enclosures and Seagate provides the hard drives inside. The companies are still in the process of merging.
Since ED2's original target consumer was the apple user (and many of the users worked in creative professions) they strive to offer "designer drives" to satisfy their customer's artistic tastes.
LaCie products we work with include, but are not limited to:
LaCie d2 Network 2 & d2 Thunderbolt
LaCie 8big Rack, 4big Quadra, 2big Quadra, 2big Quadra Enterprise Class
LaCie 12big Rack Fibre, 12big Rack Serial, 12big Rack Network, Network Space (& Network Space 2), 2big Network (& 2big Network 2)
LaCie Big Disk devices (& Big Disk Network), 5big Network & 5big Thunderbolt 2
LaCie Ethernet Disk
LaCie Starck Desktop Hard Drive, Starck Mobile Hard Drive
LaCie Rugged XL
LaCie Grand Hard Disk, d2 Quadra Hard Disk (& Enterprise class), Hard Disk, Hard Disk Quadra, Hard Disk MAX Quadra & Hard Disk MAX
LaCie Brick Desktop Hard Drive
LaCie Rikiki
LaCie Petit Hard Disk
LaCie Little Disk & Little Big Disk Quadra
LaCie Skwarim
All Thunderbolt 2 Products
LaCie d2 USB 3.0
LaCie d2 Network 2 & d2 Thunderbolt
LaCie 8big Rack, 4big Quadra, 2big Quadra, 2big Quadra Enterprise Class
LaCie 12big Rack Fibre, 12big Rack Serial, 12big Rack Network, Network Space (& Network Space 2), 2big Network (& 2big Network 2)
LaCie Big Disk devices (& Big Disk Network), 5big Network & 5big Thunderbolt 2
LaCie Ethernet Disk
LaCie Starck Desktop Hard Drive, Starck Mobile Hard Drive
LaCie Rugged XL
LaCie Grand Hard Disk, d2 Quadra Hard Disk (& Enterprise class), Hard Disk, Hard Disk Quadra, Hard Disk MAX Quadra & Hard Disk MAX
LaCie Brick Desktop Hard Drive
LaCie Rikiki
LaCie Petit Hard Disk
LaCie Little Disk & Little Big Disk Quadra
LaCie Skwarim
All Thunderbolt 2 Products
LaCie d2 USB 3.0