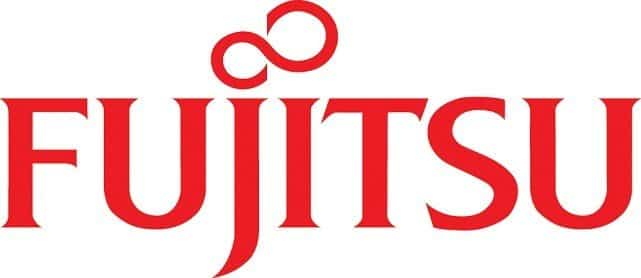 Fujitsu (then known as Fuji Telecommunications Equipment Manufacturing) was established in 1935 as a joint project between the Furukawa Electric Company and a German company, Siemens (founded in 1923).
Fujitsu is an innovator in the world of communication technologies and microelectronics. They began by importing and selling telephones and automatic switching systems produced by Siemens, and in 1933 they created their own. In the outbreak of the Second World War in 1939, they invested into radio transmissions. At the end of the war, they used the equipment they developed to rebuild telecommunications infrastructures that were devastated in Japan. In 1954, Japan's first computer was released by Fujitsu called the FACOM 100, and in 1967 they changed their name officially to Fujitsu and opened their first office outside of Japan in New York. In 1975 they had presented NASA with the Amdahl Corporation's 470 V/6 mainframe computer, and made their first IBM compatible FACOM M series computer.
By 1980, Fujitsu was the largest computer company in Japan. Their first personal computer was released a year later, and then they began development on what would be the first 21" full-color plasma display. They would do the same with the 42" in 1995. Fujitsu began producing flash memory, and by 2006 released the world's first 300GB 2.5" SATA hard disk drive. Unfortunately, they sold their HDD business to Toshiba afterwards, not knowing the promise of the products. They suffered great losses in 2013, and were more recently looking to merge part of their business with Panasonic.
Fujitsu Products we work with include, but are not limited to:
Fujitsu ETERNUS DX Series
Fujitsu ETERNUSDX200F
Fujitsu ETERNUS JX Series
Fujitsu ETERNUS CD10000
Fujitsu DESKPOWER K50 & TX
Fujitsu DESKPOWER E623, E600, C610 & C600
Fujitsu DESKPOWER P300 Series
Fujitsu DESKPOWER 2000, 5000, 6000 & 8000 Series
Fujitsu ESPRIMO D5200, D5220, & D5210
Fujitsu ESPRIMO P3510, 5100, 5110, & 5210
Fujitsu ESPRIMO E710 E85+, E710 E90+
Fujitsu ESPRIMO P710 E85+, P710 E90+
Fujitsu ESPRIMO D581, & Q910
Fujitsu LIFEBOOK Series
Fujitsu L & M Series
Fujitsu ESPRIMO MOBILE Series